It can be difficult to know who to trust due to the proliferation of appliance brands and similar products on the market. Knowing what to expect from a brand based on personal experience is a great guide. How do you choose the right brand in the case of those new to the market or seeking something different? By taking note of brands consistently rated well by other consumers, you will save yourself some time and heartache.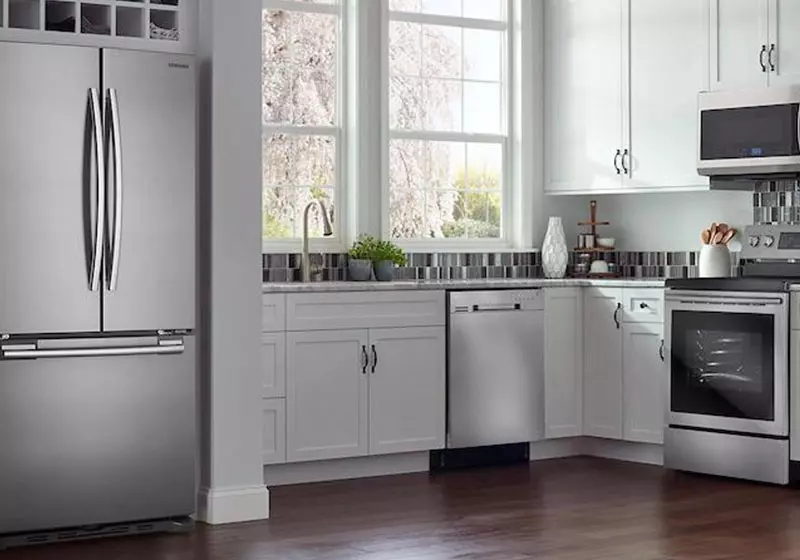 Here are the top 10 kitchen appliance brands in Australia that you can consider purchasing.
Fujitsu
'Tubby' Taylor's excitement, backed by a decade at the top of the sales rankings, has helped the Japanese air-conditioner business position itself as "Australia's Favourite Air." As a result of its sponsorship of Garry Rogers Motorsport Fujitsu Racing in the V8 Supercars series, Fujitsu General has expanded its market reach beyond this inextricable brand marriage.
Even though the Swedish brand has been transferred to Slovenian ownership, ASKO retains a significant market share in the wet appliance categories. While several of ASKO's competitors have experienced dishwasher and laundry recalls, the company's track record has remained spotless. The introduction of specialised equipment, such as an outdoor dishwasher and a washing machine for people with asthma and allergies, has further solidified the company's position.
Haier
Until the real impact of Haier's acquisition of Fisher & Paykel is realised, it is impossible to predict whether or not Chinese ownership would lead to a decline in affection for the second most famous New Zealand brand in history (behind the All Blacks) and its products. Is it possible that no one is interested in these topics anymore? That said, F&P are rising swiftly up the positioning ladder, having recently launched the elegant Companion Range and investing much in research and development. Another viable strategy is to have a premium presence in markets with over two billion people.
Electrolux, the second Swedish brand on this list, has successfully exploited its connections with Tetsuya and Quay to create the perception that this is the brand that the world's top chefs use at home. Even though it isn't as large or as expensive as Westinghouse or as high-end as AEG, it serves as the flagship for that complicated brand house – a job that it does admirably in both big appliances and floorcare. Ironing, coffee machines, and hand mixers are just a few of the items that will benefit from this generosity.
Kenwood
The following three items have been combined into one entry, rather than taking up different positions on the list. All three are under the umbrella of De'Longhi Australia, the newest brand behemoth to emerge on the scene and one of the most innovative and successful marketers in the industry. De'Longhi can now enjoy the glory of its top-of-the-table position without being accused of opportunism for sponsoring South Sydney while they were suffering. A classic British brand, Kenwood is a synecdoche of the highest-quality kitchen appliances now accessible. Kenwood has been around for over a century. Under De'Longhi's leadership, Braun has had relatively slow growth in recent years – something that will undoubtedly alter.
Samsung is one of the most well-known and successful technology companies in the world today. Besides producing high-quality smartphones and smart TVs, it also creates household products of the highest calibre. Samsung, which originated in South Korea, made it a point to integrate technology into everything they did, even their vacuum cleaner. It is currently regarded as one of the most prestigious luxury appliance brands available on the market. Recent recognition by the Good Design Awards for "items of outstanding design and innovation that improve the lives of Australians" for Samsung home appliance products was just announced.
Beko is well-known as a European home appliance brand, although the company caters to customers all over the globe. It is a relatively new product in the United States of America. French door refrigerators featuring "Blue Light" technology were among the company's best-selling models. According to Kagoo's survey, it is the 5th best refrigerator freezer brand available on the market. Although its dishwashers are competitively priced, they pride themselves on their tiny laundry machines.
A German home appliance manufacturer, Bosch is best recognised for its cooktops and wall ovens, but it is also famed for its range of microwaves, among the best in the industry. The company is also proud of its reputation for producing the highest-quality dishwashers on the market today. The corporation has introduced home appliance control via your smartphone as a new feature. – According to the company's reputation, it is one of the most secure and family-friendly kitchen appliance brands on the market today. The company, known for its innovation in products, has also made it a priority to ensure that its products are environmentally conscious. Their research is current with modern global challenges, and their latest releases include sustainable features to ensure that they remain competitive.
Franke
Scottish brand Franke has acquired the Franke Professional Range, an Australian-made product line now owned by the Swiss company Franke. Franke's remarkable devotion to high-quality goods has helped establish the company as a world-leading manufacturer of durable sinks and faucets. There are great cooking appliances in their locally manufactured 'Professional Range' that are of high quality and build that will endure a long time. Their collection of gas cooktops with high energy outputs is particularly popular among home cooks and professionals.
Similarly to Bosch, Miele is a German firm. Even though the Miele brand manufactures top-of-the-line home appliances, including coffee makers and vacuum cleaners, it is best recognised for its dishwashers, laundry machines, and wall ovens. Even though some may believe this brand is new, it has been in existence since 1899 and has amassed an incredible list of awards. It is widely acknowledged that Miele has one of the greatest customer satisfaction rates of any appliance brand, notably in Australia. The company's products have received a five-star product rating in the Dishwasher, Vacuum Cleaners, and Front-loading Washing Machine categories. Because it is more focused on the European market than brands such as Whirlpool or Bosch, it is not as well-known as Bosch or LG. It is also more expensive than brands such as Bosch or LG. By looking at the number of customer satisfaction awards that this brand has received, it is apparent that people believe Miele to be one of the top home appliance brands in the world in 2020.
---
Frequently Asked Questions
What's the most popular kitchen appliance brand in Australia?
Fujitsu is the most popular kitchen appliance brand in Australia because it offers a wide range of products designed to meet Australian consumers' needs. The company has a strong presence in the Australian market and offers products suitable for all budgets.
Which kitchen appliance brand in best rated online?
Electrolux is the best rated kitchen appliance brand online because of its durability, affordable price, and superior performance. There is no doubt that Electrolux is one of the most trusted names in kitchen appliances. The company has been around for many years and has a reputation for manufacturing high-quality products.
What is the most reliable brand of kitchen appliance?
Bosch is the most reliable brand of kitchen appliances because it is the trusted company that has been making kitchen appliances for over 125 years. Bosch kitchen appliances are often very stylish and can add a touch of luxury to any kitchen. It is worth noting that Bosch offers excellent customer service, which can be a great asset when appliances malfunction.
---
Final Thoughts
Even when buying an appliance from one of the best brands, many things are still to consider. It is essential to consider the costs, standards and procedures for maintaining, preparing, and replacing your household appliances. Founded more than a decade ago, the family-run Wise Appliance Service repairs and maintains customers' home appliances. Our Certified Repair Technicians in Adelaide can usually service your vehicle the same day because we are local. When your appliance needs repair, or if it needs maintenance, or if it needs to be serviced, you can contact us. Call us, and we'll have your appliance working again for just a fraction of what the competition is charging. In addition to dishwashers, washers, microwaves, and dryers, we also service and repair other household appliances. If you need your appliance repaired in Adelaide, call us. No matter what brand or model the appliance is, we service them all.
Our technicians have experience working with most popular home appliance manufacturers like Miele, Whirlpool, Westinghouse, Smeg, Simpson, Siemens, Sharp, Samsung, Panasonic, Omega, Liebherr, Maytag, Neff, Kelvinator, KitchenAid, Kleenmaid, LG, IAG, Ilve, Electrolux, Emilia, Fisher & Paykel, Gaggenau, Chef, Daewoo, DeLonghi, Dishlex, AEG, Asko, Blanco, Bosch and many more!
Contact us if you need appliance repair in Adelaide, Australia.