Dishwasher repair services
Few home appliances are appreciated more than the dishwasher. So when yours is no longer doing its job properly, it's best to talk to a professional technician right away.
Contact Us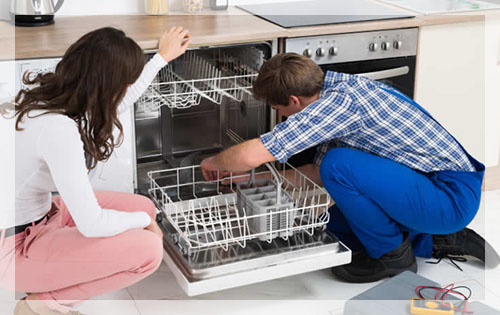 Your dishwasher broke down? Let us help
Licensed and insured technicians at Wise Appliance Service offer dishwasher repairs. Whatever dishwasher you have, we'll fix it. Experienced technicians can repair your appliance on the spot and will find the spare parts as well – you won't need to worry about a thing.
Signs you need dishwasher service include:
Dishes are still dirty at the end of a cycle.

The dishwasher doesn't drain.

Water is leaking out.

The appliance won't open or close properly.

The dishwasher makes too much noise.

It uses more water and power than usual.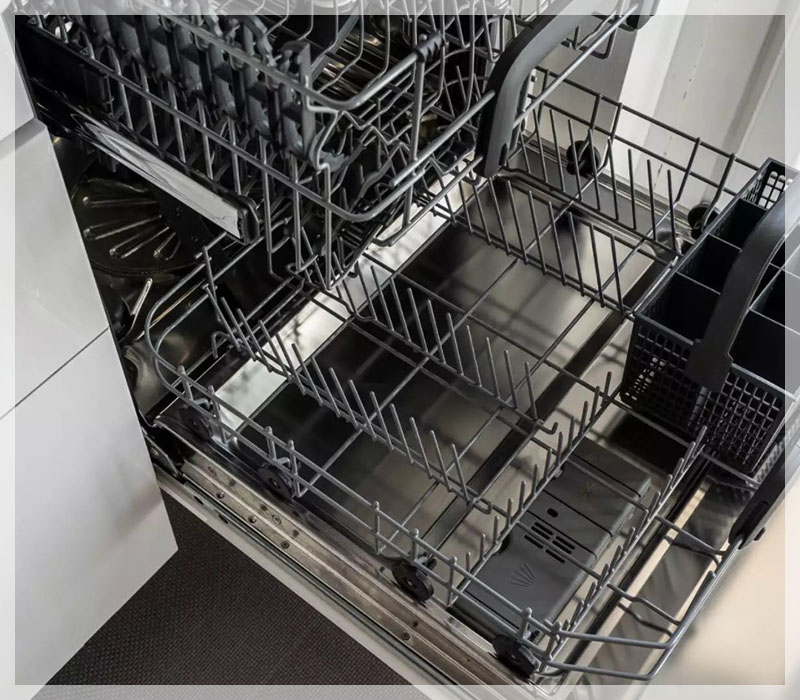 If you have any of these or similar problems with your dishwasher, give us a call, and we'll get it up and running in no time. We work in ACC, Eastern, Inner Northern, Western, Inner Southern, South-Western, and South-Eastern regions.
We'll take care of everything
Wise Appliance Service technicians work with all popular dishwasher brands, including Siemens, Bosch, Miele, Asko, Baumatic, Blanco, Chef, Delonghi, Dishlex, Electrolux, Emilia, Euromaid, Fisher&Paykel, Gaggenau, Glem, Hoover, LG, Midea, Omega, Samsung, Sharp, Simpson, Smeg, Westinghouse, Ilve, Whirlpool, and many more.
After inspecting your appliance, your technicians might advise you to change some parts that are close to breaking. This way, you can prevent new problems and save money in the long run.
We will always find spare parts for your dishwasher in Adelaide, whether it's brand new or has been with you for years. We work with reliable suppliers and use original replacement parts whenever we can. However, it's not always possible to get original parts, especially for an older model. If that happens, we'll find high-quality alternatives.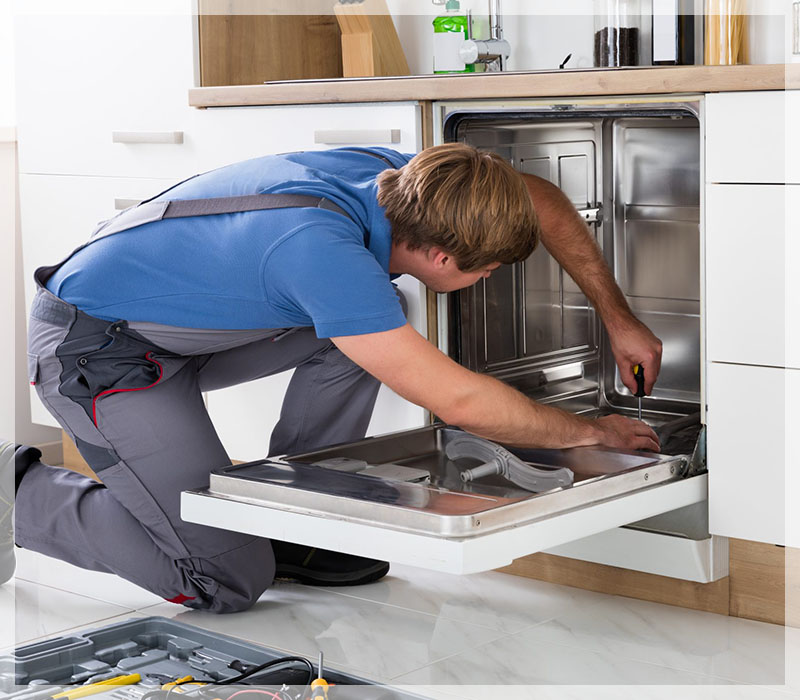 Frequently Asked Questions
How much does it cost to repair a dishwasher?
The repair price for your dishwasher depends on many things: what replacement parts you'll need, how old and rare your dishwasher model is, how difficult the issue is, etc. We also have a call-out fee.
If you want to have an estimate before we start the repairs, contact the Wise Appliance Service dishwasher maintenance professionals. We'll be able to give you an approximate quote after asking a few questions. You can reach us by phone any day of the week. Or book online to get a $5 discount on all repair work!
Is it cheaper to repair a dishwasher or buy a new one?
In 9/10 cases, it will be cheaper to repair a dishwasher than to get rid of it and buy a new one. If you have a popular model, spare parts are readily available, and the issue is a common one, you'll have no trouble getting it fixed. All in all, if repairing the machine will cost you 50% less than buying a new appliance, then it's worth doing.
Before you make any decision, always consult with a professional first. While the fault in your dishwasher is easy to fix, they might find that other parts of the appliance are all worn out. If that's the case, you might want to consider getting a new dishwasher.
How many years does a dishwasher last?
A dishwasher usually lasts around 10 years. However, it could last you up to 16 years if you take good care of it. There are a few things that could affect its lifespan: the quality of the water, how often you clean the appliance, the detergent you use, how well you scrape the plates, etc.
If you bought a cheaper appliance, don't expect it to work perfectly for a decade. It will break down in one way or the other. Get a good quality dishwasher and save money in the long run. It will last you longer, be quieter, and use less power and water. It's important we all try to minimize the amount of waste we make. Getting high-quality appliances that last for 10 and more years is much more environmentally friendly than buying a new one every 4 years.
If you think your dishwasher is having some problems, call us now, and Wise Appliance Service technicians will repair it in no time. We even offer same-day dishwasher service, so you won't have to deal with the mountain of dishes in your sink.
We work with all major brands
Our dishwasher repair technicians have experience working with most popular home appliance manufacturers.