Same-day dryer repair services in Adelaide
Dealing with a faulty dryer can be frustrating and disruptive, especially when you have a pile of laundry to take care of. Wise Appliance Repair is your go-to solution if you're looking for fast and reliable dryer repairs in Adelaide. We offer same-day repair services by our experienced technicians equipped to handle any issue with your dryer. We understand the importance of having your appliance working properly and efficiently, which is why we offer affordable prices for our services. We offer clothes dryer repairs services at low prices, so it can fit your budget. If you are a homeowner searching for dryer repair near me, you can contact us at any time, and we guarantee same-day arrival of our repair technicians.
Contact Us
Common problems with dryers
Dryer fails to turn on
When your clothes dryer fails to turn on, there may be several potential causes that require some investigation to identify. It's important to start by checking the control settings to ensure that all buttons are functioning correctly whether it is from Bosch, Miele, Electrolux, Fisher and Paykel or LG. Also, ensure that the start button has been sufficiently pressed or engaged in initiating the dryer, despite how simple this may seem.
Dryer making excessive noise
If your dryer from a brand such as Samsung, ASKO, Westinghouse or any other brand is producing excessive noise, it could be due to several reasons, as there are several moving parts involved. As these components show signs of wear and tear, they tend to generate noises such as squeaking, screeching, humming, or even pounding.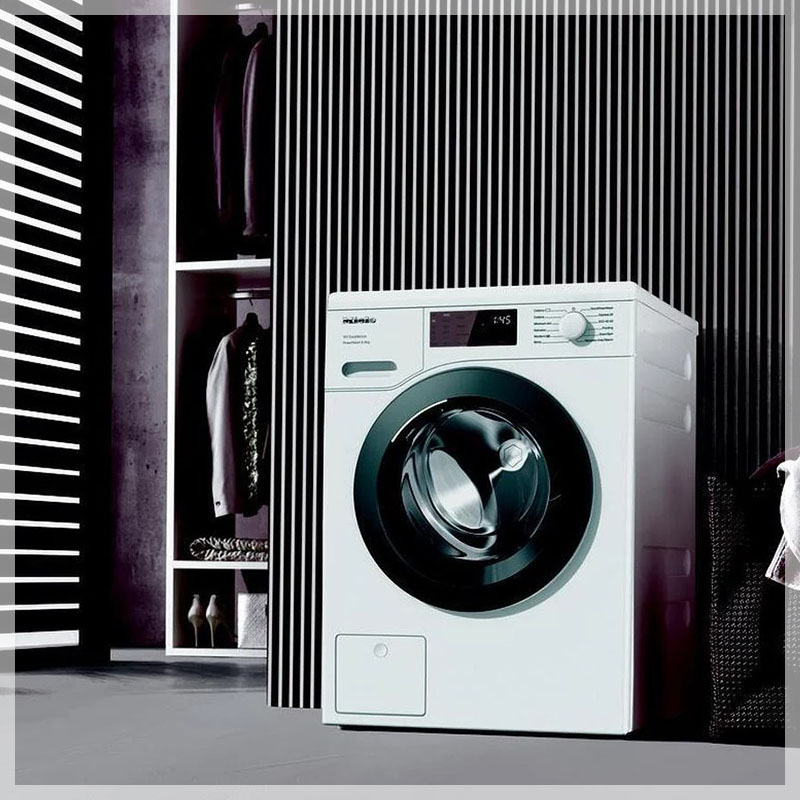 Dryer is not heating
If your dryer is running but not producing any heat, there could be several potential causes. However, start by checking the dryer's settings to ensure that you have selected the appropriate settings for the clothes you are drying. The fabric temperature and timer settings are crucial to the performance of your dryer. This type of issue is mostly found in dryers from Chef or Simpson.
Dryer is taking excessive amount of time to dry clothes
If you find that your clothes take a long time to dry, the solution could be simpler! Surprisingly, this frustrating problem can be resolved by simply cleaning your lint filter. A dryer's lint filter is designed to catch the lint and allow air to flow. However, if you don't clean it promptly, it will cause your dryer to work harder than necessary.
Why choose us as a dryer repairs company?
Skilled and knowledgeable technicians
When it comes to dryer repairs Adelaide solutions, we have a team of technicians who are skilled, knowledgeable, and experienced.
Timely service and affordable repair options
When your equipment fails, you want them up and running again as quickly as possible. We have a team that provides prompt services and reasonably priced clothes dryer repairs solutions.
Years of expertise in the specific field
Our team of technicians has gained experience and knowledge that a technician or a team of technicians has gained in repairing and maintaining various appliances. This experience enables us to provide more efficient and effective dryer repairs Adelaide solutions.
Frequently Asked Questions(FAQ)
How much does it cost to repair dryers in Adelaide?
The cost of repairing a dryer can vary depending on the issue that needs to be fixed. However, on average, repairing a dryer can fall between AU$ 160 to AU$ 650. The lower end of the range typically covers the cost of repairing common drum issues, such as a broken belt.
Are dryers worth repairing? 
Dryers typically have a limited number of parts that may malfunction, making it often worthwhile to repair them. However, if your dryer is more than a decade old, and the repair costs are higher than half the purchase price, it may not be cost-effective to fix it.
What can I do to prevent my dryer from breaking down?
It is important to clean the door lint trap of your dryer after every use, but you should also clean the interior vent once a month by disconnecting the exhaust hose from the back of the dryer and removing any debris from the exhaust hole with a vacuum.
How to find the best dryer repair technicians in Adelaide?
Finding the best dryer repair Adelaide technician requires research and diligence. Start by looking for qualified professionals who specialize in clothes dryer repairs. Consider the technician's experience and expertise. Look for a company such as Wise Appliance Service who have been in the industry for several years and have experience repairing various types of dryers.
WE WORK WITH ALL MAJOR BRANDS
Wise Appliance service dryer repair technicians are well-trained and have extensive experience repairing a wide range of dryers from various popular home appliance manufacturers.