Simpson Appliance Repairs in Adelaide
For more than a century, Simpson has been manufacturing simple and reliable appliances for the Electrolux family. The Simpson appliances are not just easy to use, but they also incorporate eco-friendly and innovative technologies perfect for your average Australian home. In terms of Simpson's laundry appliances, which range from portable wash machines to ten kilogram top-loading ones, there is undoubtedly something accessible to everyone. Simpson appliance repairs in Adelaide are performed by our highly experienced and knowledgeable technicians.
Benefits of choosing our repair services
We provide qualified, insured, and trusted technician.
Our technicians provide high-quality white goods to Australian households.
We provide affordable rates in Adelaide.
Contact Us
COMMON PROBLEMS WITH SIMPSON APPLIANCES
Washing machine won't drain
One of the most common problems we see is a washing machine that won't drain. There are several possible causes: Clogged drain hose or pump is caused by a piece of clothing, residual gunk, or other obstructions. There is a problem with the washer and it does not engage the drain/spin cycle properly. The washer may display an error code. If the drain pump fails, the washer may display an error code. It is recommended that our experienced technician replaces the drain pump or performs a master reset the washing machine.
There is a problem unlocking the washer door
Front loaders suffer from this problem most frequently, as top loaders can keep water out without locking their doors. Front loaders must be tightly sealed when in operation. Automatic unlocking of the machine does not occur until it has completed the wash cycle. In some instances, front loaders can malfunction and remain locked, resulting in clothes and water being trapped inside. You should contact us if you experience this issue and we will arrange a professional repairer to come and review your machine thoroughly.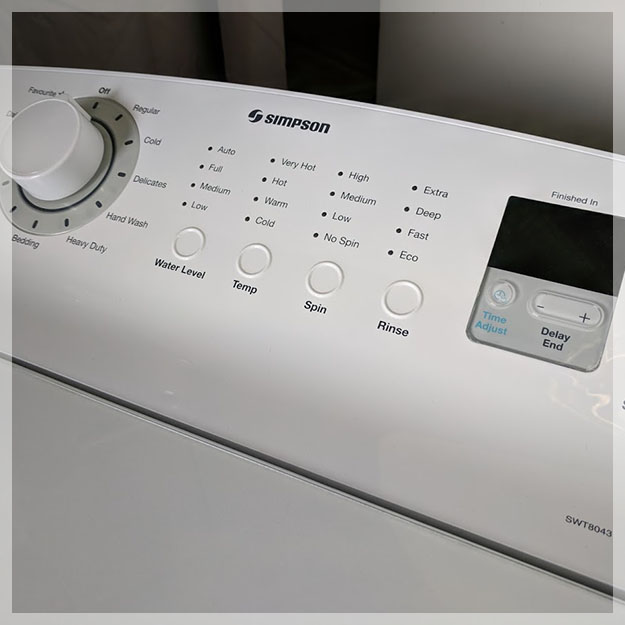 There is a power tripping problem with the washer
There are a lot of potential causes for this problem. Perhaps something is wrong with the motor. It may be that there is a leak and that power is reaching the water. Possibly, the motor overheats when the machine becomes overloaded. The problem can be avoided by simply not overloading the machine. But if you have too many clothes that the machine cannot handle, you may want to consider getting a larger model. As a preventative measure, we recommend you contact us if the problem persists, and our experienced repairers will inspect the machine thoroughly.
SIMPSON APPLIANCES WE REPAIR IN ADELAIDE:
Simpson Washing Machines

Simpson Oven

Simpson Dishwasher

Simpson Dryer

Simpson Cook top
Simpson Washing Machines Repair
Simpson washing machines have gained a reputation for being reasonably priced and reliable, which has made them a popular choice for households. Like any other washing machine, however, Simpson models can experience issues such as leaks, spin cycle issues or faulty motors. Our team of experienced technicians in Adelaide is here to assist with all your Simpson washing machine repair needs. We provide fast and affordable fixes using genuine Simpson parts so that the highest quality repairs are achieved. Whether your machine is top or front loading, we possess the expertise and know-how to diagnose and resolve any problems quickly and efficiently.
Genuine Simpson spare parts near you
It is easy to find information on simple matters these days, but if you are experiencing a problem with an appliance or electronic, you should always consult an appliance technician. In the end, solving one problem only leads to another one that is much bigger.
For the majority of problems we usually encounter, original spare parts are likely to be required. So that they can avoid dealing with broken appliances and minimize downtime and inconvenience, your appliance repair technicians must have access to original spare parts. The Simpson appliance repair service at Wise Appliance offers diagnostics and repairs with original replacement parts and access to them.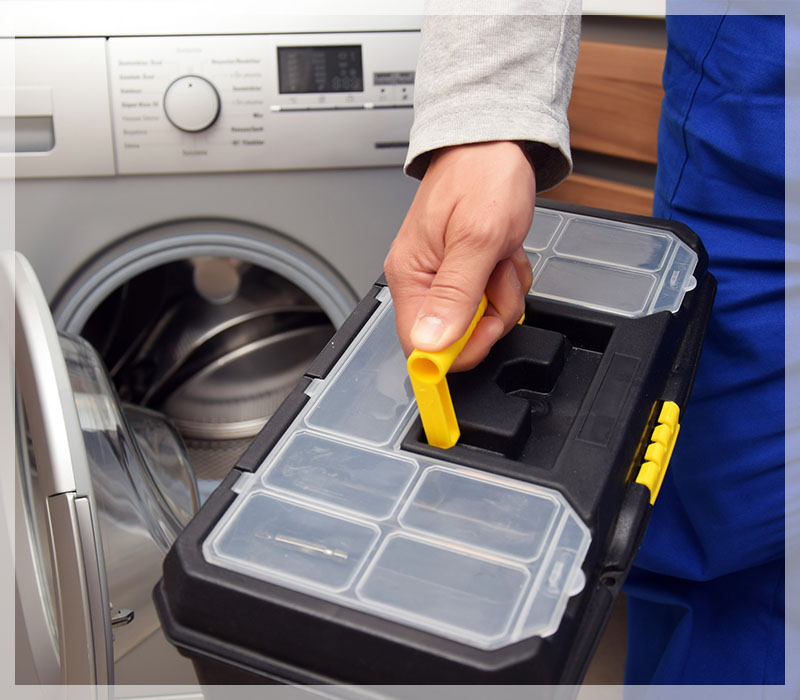 Why choose us?
With Wise Appliance Service, we offer you affordable and genuine spare parts to repair your Simpson appliances in Adelaide. Our service area includes the ACC, Eastern, Inner Northern, Western, Inner Southern, and South Western regions. Additionally, our experts are always available if you have any appliance issues, so if you need help, you can rely on us.