Samsung Appliance Repairs in Adelaide
Samsung first entered the electronics market in 1969 when it began producing black and white televisions for the Korean market. Samsung in Korean means "three stars" which was envisioned by its founder, to shine like a star in the sky – bright and everlasting. Since then, they have continuously achieved breakthroughs both in business and technological terms. Today, Samsung is a major world player in the electronics, mobile phones, appliances, and chipset industry. A major feat for a company that started as a grocery goods trading business. One of the most exciting parts of the Samsung brand is its array of sophisticated, high tech, and aesthetically appealing home appliances. Samsung appliances has even established its health and safety acumen during the outset of the covid19 pandemic when it introduced appliances that can filter and eliminate most airborne viruses. It was a powerful example of a business adapting to and ultimately taking advantage of even the most dire situations.
Samsung appliances, just like LG, has now moved into the AI-driven, "smart" home appliances. It's actually a fierce competition between these two South Korean giants when it comes to appealing to the younger generation of consumers and producing the appliances with the more relevant "bells and whistles". Some of the most easily recognizable appliances from Samsung are its AI-powered washing machines, its innovative and bacteria killing refrigerators, its "windfree" technology air conditioners which are not only providing clean and safe air in our homes but also are more energy efficient than ever and produces less noise than any other model before it. On top of these, the latest iteration in their product lines are more aesthetically pleasing and with some really innovative features. One fine example is Samsung's Family Hub smart fridge first unveiled back in 2016, now the latest versions can even recommend you and alert you on which supplies inside the fridge are low and need to be replenished.
One cannot overstate the importance of having not just qualified appliance repair technicians but also an available and affordable original spare parts if and when needed. Luckily for us here in the beautiful city of Adelaide, we have expert Samsung appliance repair technicians to save the day for us.
Common problems with SAMSUNG appliances

But what about the challenges of maintaining and repairing such complex machines? Are we still fixing the metal and electrical fridge or is it the electronic and AI component that needs updating? How do we know and how do we deal with that? Apparently, these are some of the most common complaints of samsung refrigerator owners:
First on the list is a problematic ice maker. Most of the ice makers would get frozen over in large blocks of ice. This happens so consistently that some homeowners have had to take to melting their ice makers with steam mops or hair dryers to keep the ice from ripping the freezer apart. Another common issue is the refrigerator is not cooling, it might be because condenser coils are dirty, or there's an issue with the condenser fan motor or evaporator fan motor or the temperature control thermostat. Some have experienced problems with the water dispenser and possible causes are frozen water tube in the door, defective water inlet valve that needs replacing, or faulty dispenser control board. Given the complexity of high tech refrigerators nowadays, it would be best to immediately report these issues to a qualified Samsung appliance repair technician or refrigerator repair technician. The issues mentioned above are not simple clean or defrost, some even need immediate spare parts replacement to avoid further damage to the machine.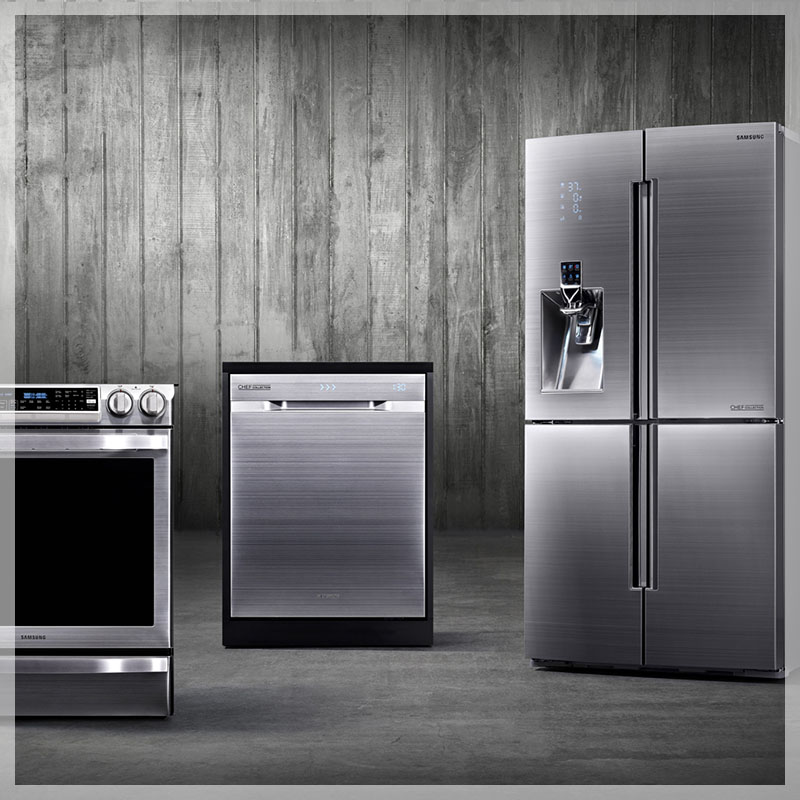 SAMSUNG Appliances we repair in Adelaide:
Refrigerators

Laundry/Washing machine

Cooking appliances
Air conditioners

Air purifiers
Spare parts are not a problem
One cannot overstate the importance of having not just qualified appliance repair technicians but also an available and affordable original spare parts if and when needed. At Wise appliance Service, we make sure to take care of the equally difficult part of securing original and affordable spare parts for your Samsung appliances.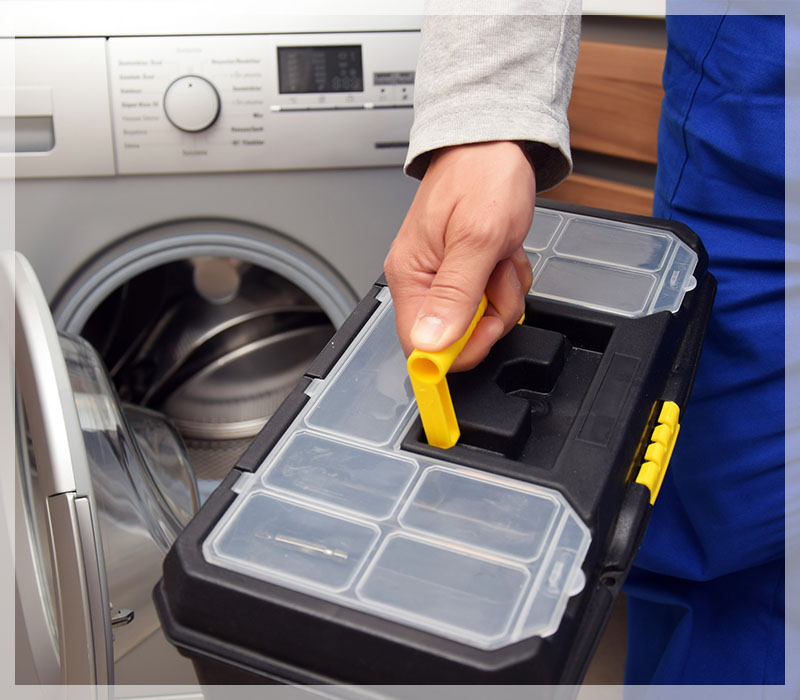 Wise appliance service provides the top of the line Samsung appliance repair services in Adelaide for your top of the line appliances, and at the same time guaranteeing that you will have access to genuine and affordable spare parts. We work in the areas of ACC, Eastern, Inner Northern, Western, Inner Southern, South-Western, and South-Eastern regions. So if you need our help, just call us and we will surely fix your appliance problems.