Everyone wants their lives to be easier. When stress and workload are on the rise, having appliances that make life easier is essential. Evolution makes life easier. Home appliances play a critical role in helping us live easier lives. By reducing time and increasing effectiveness, these appliances can minimize your efforts. Choosing some of the most efficient appliances relies on analyzing different home appliances and their benefits.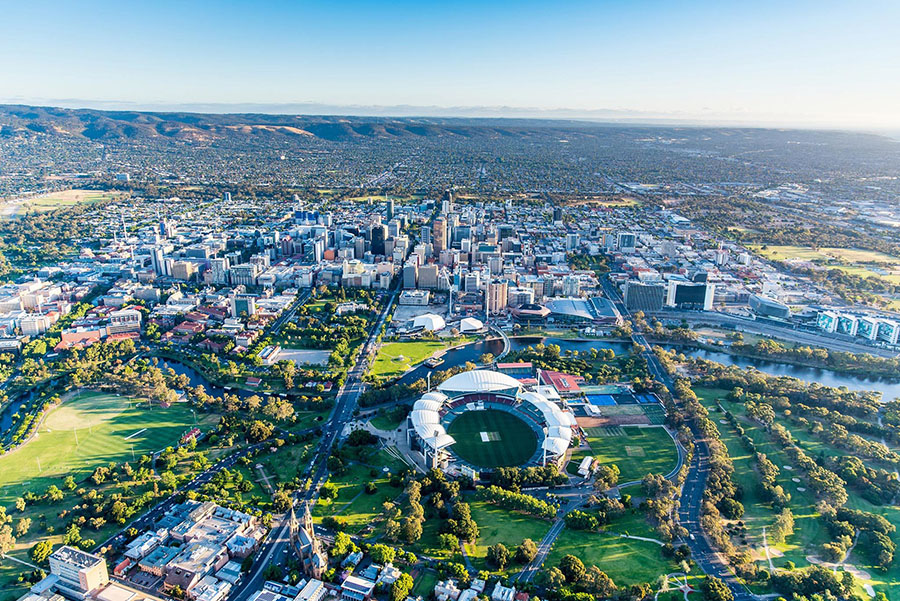 Listed below are some of the best stores in Adelaide where people can buy quality and affordable home appliances
SA Appliance Warehouse

Adelaide Appliance Gallery

S.A Electrical & Gas Centre

The Good Guys Mile End

Hilton's Betta Home Living Bedding and Electrical Appliances

Rawsons Appliances 

Electrolux Home Products

The Good Guys Gepps Cross

Electrical Whitegoods Centre
Harris Scarfe Elizabeth

Spartan Electrical

Mr Dishwasher

Miele Outlet Adelaide

CBD Appliances

JB Hi-Fi City – Adelaide

 

Appliance Sales Direct Pty Ltd

Adelaide Furniture & Electrical

Daki Kitchens & Appliances

Euro Appliances

Jaycar Electronics

JB Hi-Fi Melrose Park HOME

Euro Appliances

JB Hi-Fi Gepps Cross HOME

Harvey Norman City Cross

Home Entertainment Express

JB Hi-Fi
Online stores that provide fast delivery for Adelaide people
SA Appliance Warehouse – https://saappliancewarehouse.com.au/
CBD Appliances – https://cbdappliances.com.au/
Mr Dishwasher – https://mrdishwasher.com/
Adelaide Furniture & Electrical – https://www.euroappliances.com.au/
Major Appliance brand available in Online and Offline stores in Adelaide
Bosch manufactures high-quality appliances that are energy-efficient, aesthetically pleasing and highly reliable. Throughout the years, Bosch has managed to expand its product portfolio. The essential kitchen equipment, including ovens, cookers, ranges, refrigerators and other large appliances, are now available to homeowners. Bosch's comprehensive product line includes mixers, coffee machines, microwaves, wine coolers, hairdryers, and everything else you could imagine for small appliances.
As a family-owned appliance brand, Miele has been standing the test of time by creating the highest quality products for its discerning customers. As a result, the Miele brand has a loyal customer base in more than 50 countries and has won numerous awards for its excellent domestic appliance manufacturing capabilities.
Fisher and Paykel is an established brand in the appliance industry. There has long been a preference for Fisher and Paykel dishwashers because of their "dish drawers" or drawer-type dishwashers. Through the years, Fisher and Paykel has differentiated itself from its competitors by filling this unique niche in the market.
Goldstar was the original name of LG Electronics when it was founded in South Korea in 1958. The company, which now specializes in electronics and home appliances, occupies a significant market share not just in South Korea and Asia but also worldwide.
Samsung is the world's leading electronics, mobile phone, appliance, and chipset manufacturer. It is an impressive accomplishment for a company that started as a trader in grocery goods. Samsung's line of sophisticated and aesthetically pleasing home appliances is one of the most exciting aspects of its brand.
Asco manufactures refrigerators, washing machines, dishwashers, and other home appliances. ASKO's kitchen and laundry products combine a sleek minimalist design with quality manufacturing for a stylish and eco-friendly home. Appliances made by ASKO are designed to meet the highest standards of quality, durability, functionality, and environmental responsibility.
Westinghouse's products have become a household name because of their reliability, efficiency, and practicality. The Westinghouse Company manufactured reliable and trustworthy home appliances such as refrigerators, ovens, freezers, microwaves, dishwashers, etc.
The Chef Appliance line features a variety of products designed to facilitate cooking. They offer all the features you need, are efficient without being overbearing, and look great in any room. In addition, new Chef Appliances include easy-to-use, low-maintenance features that will enhance your kitchen experience.
SMEG is an Italian company that manufactures household appliances. In addition to producing excellent domestic appliances, the company is also known for its professional expertise. With a vast body of knowledge and cutting-edge technology, SMEG's certified laboratories can create products and solutions that meet the demands of modern living.
With over a century of manufacturing experience, Simpson is a part of the Electrolux family of products. In addition to being easy to use, Simpson appliances also include eco-friendly and innovative technologies, making them perfect for the average Australian home.
Contact us if you need appliance repair in Adelaide, Australia.